Castle Bromwich cannot lay claim to many famous personalities, but Roger Taylor is undeniably one. Born in 1960, Roger attended Park Hall Secondary School and it was there that his career as a drummer began. His brief time with Birmingham bands, Crucified Toad and The Scent Organs may have escaped notice, but as the drummer of Duran Duran, he is known to pop fans the world over.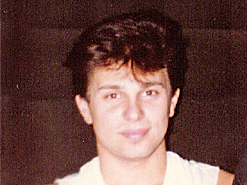 Roger was born in Shard End to Jean Taylor; his father, Hughie Taylor was a sheet metal worker in the car industry. The family moved to Hawthorne Road in Castle Bromwich and Roger went to Castle Bromwich Junior School.
At Park Hall School at the age of 13 Roger was 'the quiet one who sat in the back' (his own words). This was where he first picked up the sticks when a school group needed a drummer. However, his boyhood ambition had always been to play for Aston Villa FC. He had regularly gone to Villa home matches with his father from the age of 4, always watching the game from the terraces at the Holte End. He practised incessantly in the garden at home, his ambition being to play in goal. However, a career in football was not to be (though he still attends home matches when he can.).
Crucified Toad
While still at school he saved enough to buy himself a drum kit and played for a while with local punk band, Crucified Toad. After leaving Park Hall at the age of 16, he tried and failed at a number of jobs. He had his heart was set on a career in music and had no desire to work in a factory as his father did.
In 1977 he left Crucified Toad and formed The Scent Organs. The band rehearsed at each other's houses until Roger's mother arranged for them to use the local church hall (St Clement's?). Unfortunately, after complaints from the neighbours, the vicar had to ask them leave. In 1978 The Scent Organs were the West Midlands regional finalists in Melody Maker's 'Young Band of the Year' competition, but progressed no further. The following year they played at Barbarella's nightclub in Cumberland Street – in the audience was John Taylor of Duran Duran.
Duran Duran had been formed by schoolfriends John Taylor (no relation – guitar) and Nick Rhodes (keyboards and drum machine) who both attended Windrush School at Hollywood, Birmingham. The pair used to do casual work at the Rum Runner nightclub on Broad Street (The Hyatt Hotel now stands on the site) working on the door, collecting glasses and dee-jaying. Allowed to rehearse at the club out of hours, they soon played there regularly. Over a pint at The Hole in the Wall pub in Dale End they came up with their distinctive name. It was inspired by Barbarella's club, where punk bands such as The Clash and The Sex Pistols played, which took its name from the 1960s' cult sci-fi film. The villain of the piece was called Dr Durand Durand. It was an unusual name, memorable but esoteric.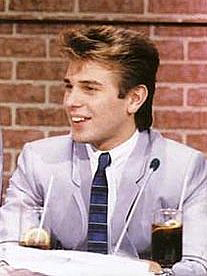 Duran Duran changed line-up a number of times and had no live drummer. In 1979 Roger was encouraged to attend an audition for Duran Duran by a mutual friend. He got the job. His parents were dismayed, but supportive. Although they wanted him 'to stop playing those silly drums and get a proper job' (his words), they allowed him to practice in the house, albeit only before they got home from work.
Andy Taylor (no relation) joined the group after responding to an advertisement in 'Melody Maker'. In the summer of 1980 Londoner Simon le Bon, a drama student at the University of Birmingham, was introduced to the band by a flatmate, a barmaid at the Rum Runner, and was given the job as lead vocalist, initially for the duration of the summer holidays.
Taylor, Taylor & Taylor
with Nick Rhodes & Simon le Bon – 'The Fab 5'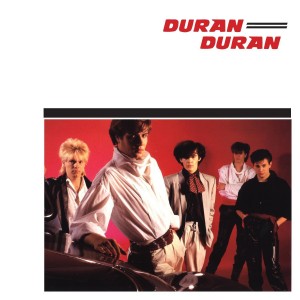 With this line-up the band's first professional gig was at the Rum Runner – for this they shared a fee of £50. That summer the band played in and around Birmingham, Nottingham and London and, after supporting singer Hazel O'Connor's national tour, were given a record deal with EMI and never looked back.
Known for their visual style as much as for their music, Duran Duran were dubbed by America's People magazine "the prettiest boys in rock". They were one of the most successful bands of the 1980s and continue to play live and record to the present.