In June 2009 the British Army launched Operation Panther's Claw in Afghanistan's Helmand province, an offensive whose aim was to eradicate the Taliban insurgency there before the US presidential election was to take place.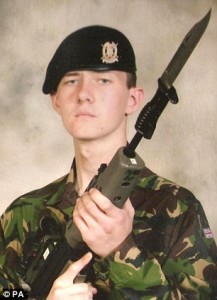 And it was during this operation that 18-year-old Joe Murphy of Castle Bromwich was killed helping a comrade.
Joe's talent as an artist was recognised at Archbishop Grimshaw School (now John Henry Newman Catholic College) but his art teacher was unable to point him in that direction; Joe had set his heart on joining the Army as soon as he left school at the age of 16.
After training at the Army Foundation College in Harrogate, he went to the Infantry Training Centre at Catterick in North Yorkshire to undertake the Combat Infantryman's course.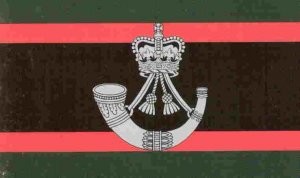 Joe Murphy then joined The Rifles Regiment, the largest in the Army, and was allocated to the 2nd Battalion, a light-role infantry battalion trained for short notice worldwide deployment. After initial training, he was deployed to Forward Operating Base Wishtan near Sangin in Afghanistan in March 2009. He had just turned 18.
A Young Man With Potential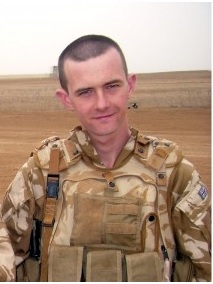 Although newly posted and relatively inexperienced, his commanding officer saw the potential of the young man appointing him as one of the platoon's light machine gunners; Joe had already set his sights on training up to the challenging role of a sniper.
On 10 July the Ministry of Defence announced the deaths of eight British soldiers over the previous 24 hours, Joe Murphy being one of them. This brought the total number of British personnel killed in Afghanistan since 2001 to 184.
Killed Helping To Save A Comrade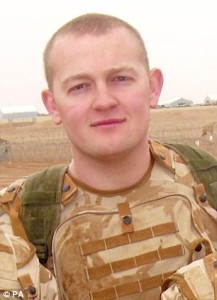 On Friday 10th July, Joe Murphy was patrolling from Wishtan Base when his 'battle buddy', Croydon born Rifleman Daniel Simpson was hit by a blast from an IED, an improvised explosive device. Joe was carrying his 20-year-old comrade to safety when they were hit by a second blast which killed the two of them outright.
Joe gave his life while trying to save that of his fellow soldier.
Five members of the Rifles lost their lives near Sangin that grim day. As the wounded and the bodies of the fallen were taken back to base, the bugle major sounded the advance as the sun set across the valley. Their comrades saluted them, picked up their rifles and returned to Wishtan.
Funeral Service At St Wilfred's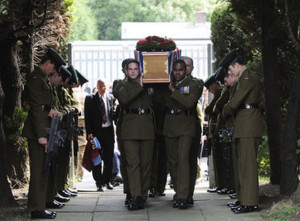 Rifleman Joe Murphy was flown back to Britain and hundreds of mourners lined the streets as his funeral service was held one month later at St Wilfred's RC Church in Shawsdale Road, Castle Bromwich. He was then buried at the Woodlands Cemetery with a wake at Castle Bromwich Remembrance Club.
The Rifles' Roll of Honour can be viewed online at http://www.careforcasualties.org.uk/rollofhonour.html.