Flight Sergeant Peter Bode of Ward End was killed in action over the Netherlands on 21 September 1944 aged 21. He is buried in the Roman Catholic Cemetery in Wijchen in the Netherlands and is commemorated on his mother's tombstone in Castle Bromwich graveyard.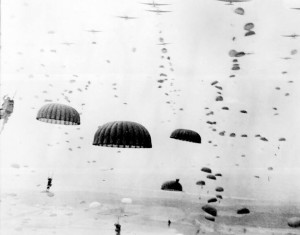 During the Second World War Peter Bode was the tail gunner in a Stirling supply plane piloted by Warrant Officer Mark Azouz as part of Operation Market Garden in September 1944. This was an unsuccessful attempt by Field Marshall Montgomery to invade Germany over the Lower Rhine and encircle the Germany's industrial heartland of the Ruhr from the north. Large numbers of troops were dropped by parachute and supplied from the air by hundreds of missions like the ones Peter Bode was involved in.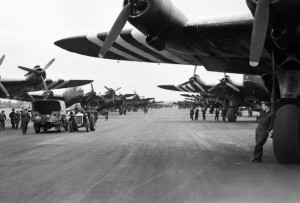 At noon on Thursday 21 September Mark Azouz took off from Keevil airfield in Wiltshire with 10 other aircraft of the 196th Squadron and parachuted in 24 containers of supplies for the British troops at Arnhem. This was the crew's fourth supply flight in five days. As the plane turned and made for England, it was hit by flak from German anti-aircraft guns on the ground and then chased by several German FW109 fighters. Sgt Bode fired at the enemy aircraft and hit one of them. However, two of the engines of his own plane were hit and caught fire.
Azouz struggled to keep the Stirling in the air, as the crew put on their parachutes and bailed out. Fire and smoke were pouring from the engines and the plane began to dive. Pilot Azouz abandoned the controls and ran back to the body of the aircraft to make his escape. He found the compartment empty and the crew of seven all gone, with the exception of Peter Bode. He was dead in his seat in the rear gun turret, riddled with gun shots.
Less than 15 metres above the ground, Mark Azouz jumped from the plane and was almost immediately shot dead by German gunfire. The Stirling bomber came to rest in a flooded field, the lifeless body of Peter Bode still on board.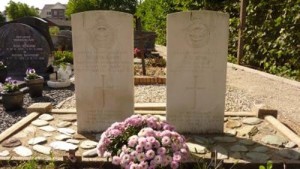 Warrant Officer Azouz is buried at Jonkerbos near Arnhem.
Flight Sergeant Peter Harold Bode is buried in the Roman Catholic cemetery in nearby Wijchen.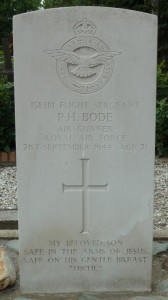 The inscription on his grave reads:
1583111 Flight Sergeant
P. H. BODE
Air Gunner
Royal Air Force
21st September 1944
Age 21
My beloved son
Safe in the arms of Jesus
Safe on his gentle Breast
"Until"
When Peter Bode's mother died only six years later, she was buried in Castle Bromwich graveyard and an inscription was also put on the gravestone commemorating her brave son.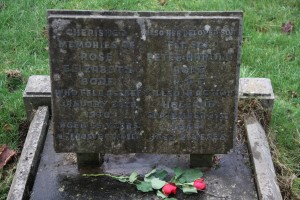 Acknowledgements: This article has been developed from research by Terrie Knibb and the Castle Bromwich Youth & Community Partnership. For more information about the Castle Bromwich Graveyard Project go to http://castlebromwichgraveyard.co.uk/.