The house at 36 Chipperfield Road is not there now; it was destroyed by a German bomb in 1940. Although he was only four years old, Alan Coleman vividly remembered the night his house was destroyed. The family had evacuated on hearing the air raid warning to their Anderson shelter in the garden.
A German bomber, on its way to destroy the Spitfire factory on the Chester Road, scored a direct hit on no. 36. The force of the blast blew the Anderson shelter into next door and the Coleman family were left sitting in the garden watching the ruins of their house being consumed by flames. But they were safe.
(After the War a row of shops was built on the bomb site at the corner of Millington Road and no. 36 is now a small local supermarket. Part of Castle Bromwich at that time, Chipperfield Road would now be thought of as in Hodge Hill.)
The Coleman family was evacuated to the tiny rural hamlet of of Mousley End near Lapworth where they spent the rest of the war.
Joins ATV as a Cameraman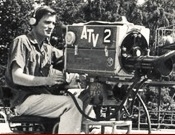 After three years at Sparkhill Commercial School Alan Coleman had a wide variety of jobs: newspaper reporter, insurance company rep, actor with the Birmingham Repertory Theatre, shoe salesman, RAF photographer and hospital radiographer before joining the ATV in 1964 as a trainee cameraman. He soon became a director and was the first director of 'Crossroads', the world's first five-nights-a-week 'soap.' He spent eight years with the series. In 1971 he was appointed Head of ATV Children's Drama.
Moves to Australia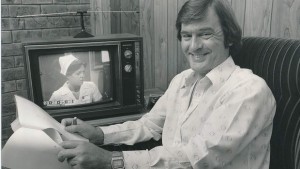 Alan Coleman was headhunted in 1974 by Reg Grundy and he moved to Australia to establish Grundy's TV Drama Department producing Australia's first ever teen soap. He later produced other serials including 'Prisoner Cell Block H' and was a prime mover behind Australia's longest running series 'Young Doctors'.
After leaving Grundys, he set up his own production company, returning in the early 1990s to produce 'Neighbours' and 'Shortland Street' in New Zealand and later 'Home and Away.'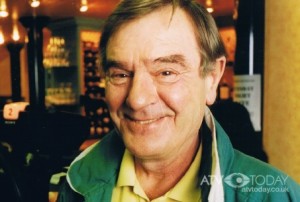 In 2008 Alan Coleman received the Lifetime Achievement Award at the Aussie Soap Awards and was made Honorary President of the ATV Network in 2010. At the age when most people have sunk quietly into retirement, Alan continued to work as a director and run workshops for television actors. He died aged 76 in 2013 in Wyong, New South Wales, Australia.